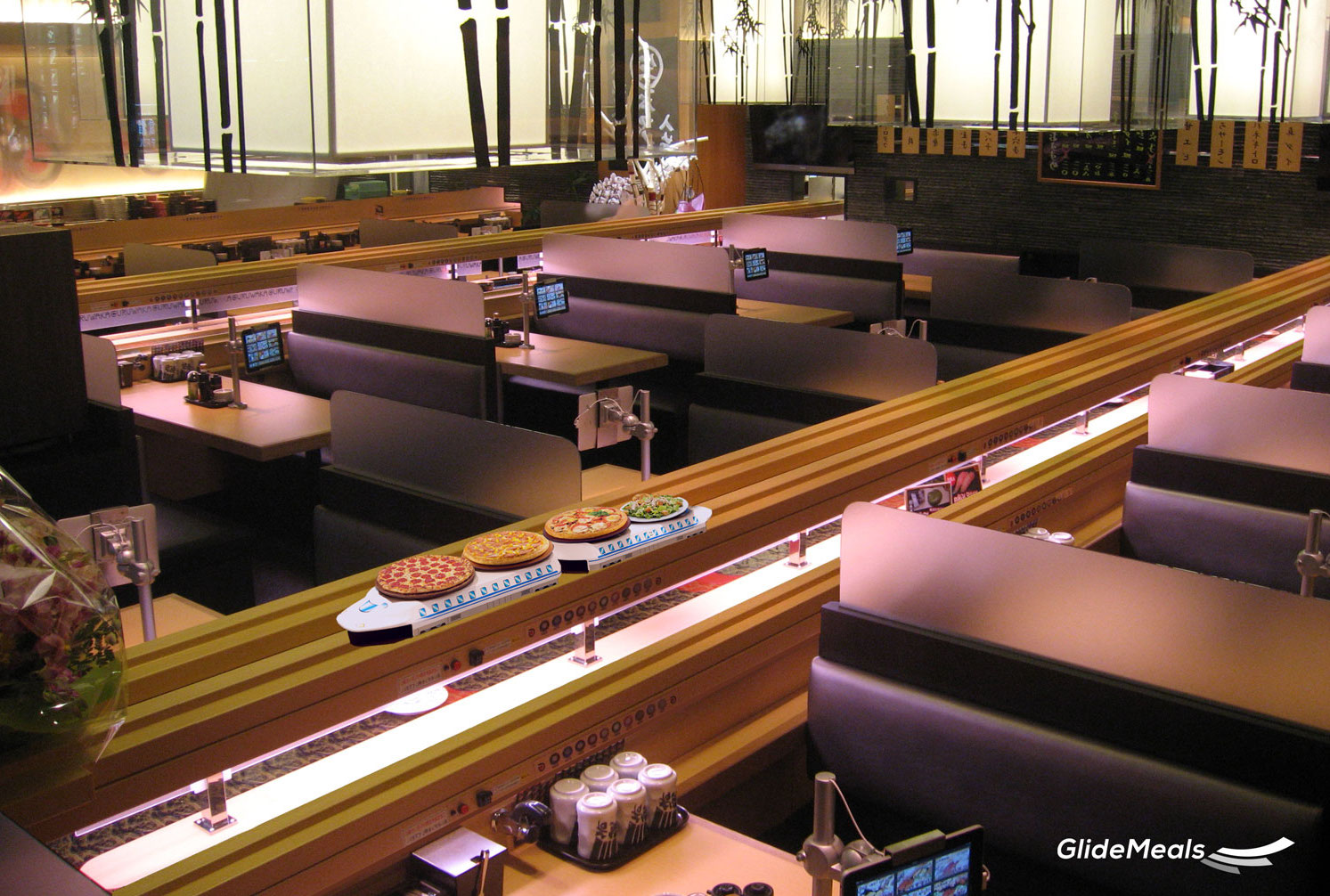 GlideMeals Monorails
The future of restaurant service comes with reduced labour and increased efficiency with GlideMeal Monorails making ordering food and delivery service simple and easy. Reduce the number of servers needed to keep your restaurant running by using our fast and reliable monorail to deliver food to customers. Provide better customer experience and serve more customers than your competitors.
Benefits of using Monorails:
Servers can focus on providing quality service instead of bussing and taking orders.
Customers spend less time waiting for service, increasing customer turnover rate.
Can safely and reliably carry up to 4kg, reducing chance of accidents happening.
Increases profits by enticing customers to order more food.
Streamlines the restaurant workflow allowing you to complete more orders efficiently.
Providing fast service and having good servers are major obstacles that any restaurant may face before becoming successful and fulfilling these desires is a great way to find regular customers. GlideMeals brings food directly to customers, requiring fewer servers to bus tables and take orders allowing them to focus on improving the customer's experience. Reducing the labour costs allows you to put funds in places you need, making it easier for you to make your business a success.